Rf cable connectors are one of the most useful and common ways to connect RF systems and components. An RF coaxial connector is a coaxial transmission line consisting of an RF coaxial cable and an RF coaxial connector terminating at one end of the cable. Rf connectors provide interconnections with other RF connectors, which must be of the same type or at least compatible in some configurations.
Rf connector type
sex
Connector body
polarity
impedance
Installation method
Connection method
Insulating material
Body/outer conductor material/coating
Contact/inner conductor material/coating
Physical size
Based on material, construction quality, and internal geometry, a given coaxial connector will be designed and specified for several core performance parameters. The maximum frequency and impedance are functions of the actual geometric ratio of the inner conductor, the permittivity of the dielectric material, and the outer conductor. In most cases, the ideal is that the coaxial connector behaves as a perfect extension of the transmission line, without any loss and with a perfect match. Since this is not possible for practical materials and manufacturing methods, a given RF connector will have a non-ideal VSWR, insertion loss, and return loss.
Rf connector performance specifications
 Maximum frequency
impedance
Insertion loss
Return loss
Maximum voltage
Maximum power processing
PIM response
Given the variety of applications in which RF connectors are used, there are a variety of standards, design features, construction methods, materials, and post-processing steps used to make RF connectors more suitable for specific applications. For example, Hi-Rel RF connectors are often designed to meet several military standards or military specifications (MIL-SPEC), which specify a certain minimum value of robustness and electrical performance. The same is true for other critical applications, such as aerospace, aviation, medical, industrial, automotive, and telecommunications, which have stringent standards for each critical electrical component.
Common RF connector applications
Hi-Rel (Aerospace)
Radio Frequency Test and Measurement (T&M)
Satellite communication
4G/5G cellular communication
broadcast
Medical science
transport
Data center
Rf connector series
Rf connector product variety is complete and rich, mainly including: 1.0/2.3, 1.6/5.6, 1.85mm, 10-32, 2.4mm, 2.92mm, 3.5mm, 3/4 "-20, 7/16, banana, BNC, BNC twinax, C, D-Sub, F type, FAKRA, FME, GR874, HN, LC, Mc-card, MCX, MHV, Mini SMB, Mini SMP, Mini UHF, MMCX, N type, QMA, QN, RCA, SC, SHV, SMA, SMB, SMC, SMP, SSMA, SSMB, TNC, UHF or UMCX series. The connector acts as a terminal to connect to a coaxial cable, terminal or printed circuit board (PCB).
The connector structure is divided into male head, female head, plug type, jack type, socket type or non-polar and other types, the impedance specification has 50 ohms or 75 ohms, and the style has standard polarity, reverse polarity or reverse thread. The interface type is quick break type, propellant type or standard type, and its shape is divided into straight type, 90 degree arc, or 90 degree right Angle.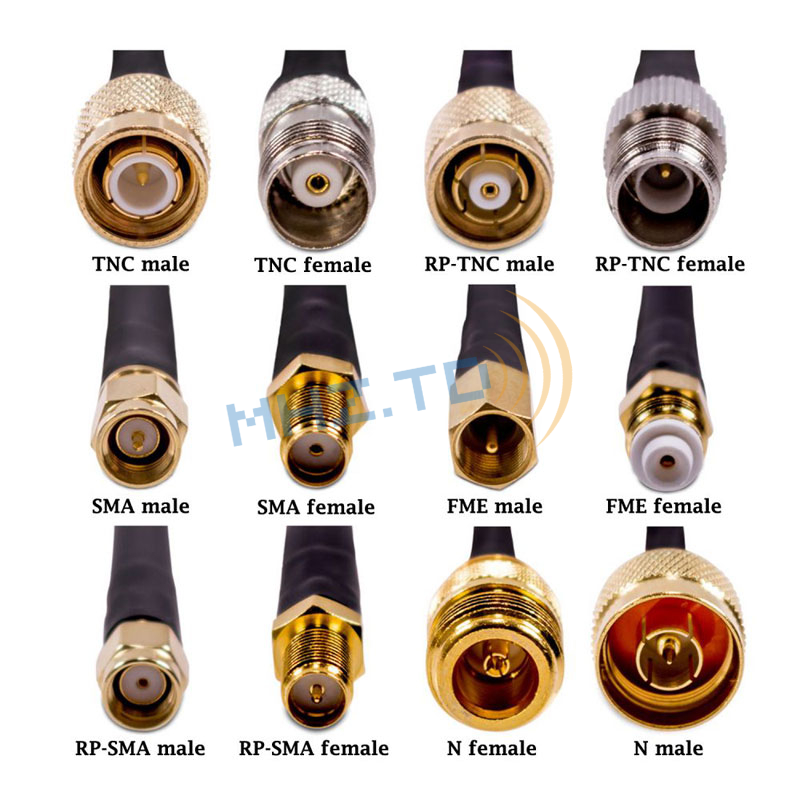 Rf connectors are available in standard performance and precision performance grades and are made of brass or stainless steel. Other RF connector construction types include closed, bulkhead, 2-hole panel or 4-hole panel.
---
Post time: Jul-10-2023